Daily horse riding lessons for adults and children, beginners or not, with specialised instructors (also English speaking). Daily organized rides and excursions with panoramic views.
We can organize:
Horse approach.
Individual lessons: 40 minutes € 25.
Stroll 50 minutes: € 25.
Stroll 2 hours: € 50
3 or more hours of Trekking: from € 70.
The Easy Horse Center is located in Tovo San Giacomo, in the hamlet of Bottassano, and can be easily reached from Borgio Verezzi.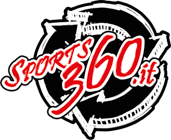 For more informations: Sports360.it - Best Local Activities, at Horse Riding page.