Green Flags in 2016 – Beaches suitable for children in Finale Ligure and Noli
We all know the Blue Flags, an international award given to resorts that meet environmental sustainability criteria related to land management.
But few know what are the Green Flags. It is the recognition granted by the Italian paediatricians since 2008, given to those italian beaches suitable to children and toddlers. Among the requirements it lists availability of sandy beaches, a gradual water descent, adequate space between beach umbrellas to ensure the playing area, the presence of lifeguards and beach attendants, dedicated child equipment and family spots like bars, restaurants and shops.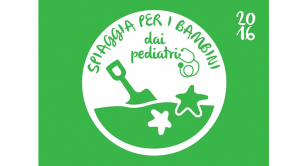 Among the new entries for 2016 Finale Ligure and Noli are reported, unique assignees locations in the province of Savona. It is an important recognition and value, in order to continuously improve the service offered to the families of tourists and not just who choose to spend their holidays in these resorts.
Residenza Adelaide, 450 meters from the promenade of the Palms and its beaches have always offering its guests a tourist accommodation service that facilitates vacationing families, ensuring comfort for the younger ones and their parents. The following services for families with children are included along the offered apartments: child beds, bed rails, feeding bottle warmer, high chair, baby bath tub, toilet seat adapters (prior warning and subject to availability). An agreement is also planned with Ondina beach, equipped with swimming pool, slide and many other services.
The apartments: studio, two and three rooms, recently renovated and equipped with modern furniture, have a parking on demand at extra fee and are near city services, surrounded by every comfort, just to offer a comfortable stay for your family.
For more information about Residenza Adelaide come and visit our site www.resade.it
List of Green Flags in 2016 and for more info.